Meet Our Faculty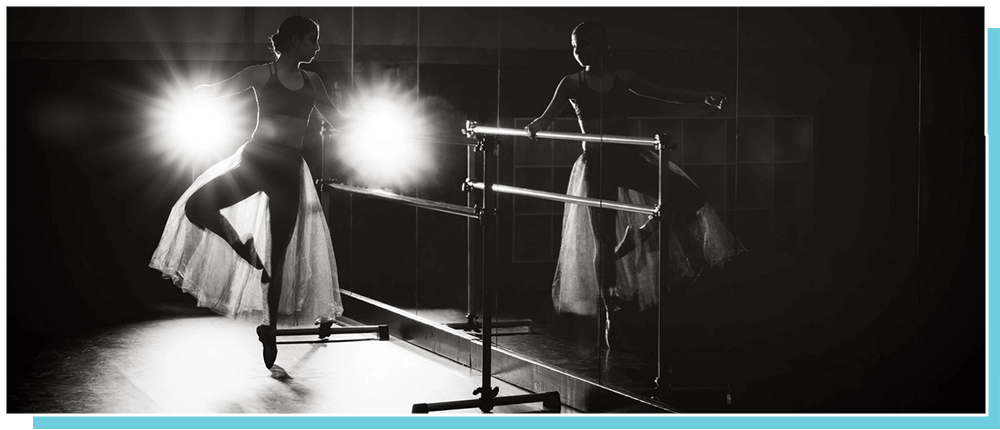 Jennifer Kinsey
OWNER | INSTRUCTOR
With her love of dance and determination to influence the lives of children, Jennifer opened Acapriccio Dance Company in 1998. Jennifer has been involved in dance and performing almost all of her life. She has been offering unsurpassed dance instruction in all areas of dance for more than 15 years. Jennifer has previous experience as a competition dancer, as well as having performed in many stage productions and musicals.
Working with the competition team at Acapriccio Dance Company, Jennifer has won many awards for her unique choreography. She attends conventions and workshops through the United States each year to continue her dance education. Jennifer and her staff of instructors and assistants are dedicated to the philosophy that dance is meant to be fun and that a personal approach is the key to providing the best dance training.
Jennifer is married to Jeremy, who can be seen helping around the studio. They have 4 boys, Andrew, Ezekiel, Easten and Elias, who are involved in dance classes and assisting.
Sarah Myers
DANCE INSTRUCTOR
Sarah joined Acapriccio Dance Company as an instructor in 2005, bringing with her over 20 years of formal dance training and an extensive background in choreography. Sarah teaches all disciplines of dance and also works with the competition team. She is a graduate of the University of Northern Iowa with a degree in Exercise Science with an emphasis in dance.
While a student at UNI, Sarah was a member of the Orchesis Dance Company. She was also a featured performer in the musicals "Cabaret", "Jesus Christ Superstar", "Camelot" and "The Wiz". A highlight for Sarah was performing at the Kennedy Center in Washington DC. Sarah also has an abundance of experience choreographing musicals, such as "Footloose", "Brigadoon" and "Seussical". She continues to focus on continuing her dance education through workshops and conventions held throughout the US.
Sarah is a brilliant instructor and choreographer who strives to give each class a personal approach in her teaching style.
Kayleigh Gross
DANCE INSTRUCTOR
Kayleigh began dancing at Acapriccio Dance Company when she was 4 years old. Because of her love for dance, she joined the Competition Team at the age of 5. She has taken numerous classes in jazz, tap, ballet, lyrical, musical theater, contemporary, hip-hop, pointe and tumbling. Kayleigh has enjoyed competing in many disciplines as well. At the age of 11, Kayleigh was selected to assist classes and began to work with dancers in the studio. One of the highlights as an ADC dancer was winning the 2017 Dancer of the Year award at the Panama City Rainbow Nationals for her tap solo. Kayleigh was a member of the Papillion-La Vista South High School Varsity Dance Team for four years, and a captain for two years. During her time on the Dance Team, she competed at UDA Nationals in Orlando, FL and Regionals in Minneapolis, MN. Her senior year, the team won a regional title in their jazz dance and placed 18th at Nationals out of 84 teams. After she graduated, Kayelgih continued taking dance classes and competing for an additional season at ADC.

Kayleigh now attends Creighton University, where she is a member of the Creighton Dance Team and the Alpha Phi sorority. She loves cheering on the Jays! She is studying Elementary Education and taking classes to further her education in dance. Kayleigh is excited to share her passion with other dancers, inspire them to do what they love and express themselves through dance!
Isabel Conway
DANCE INSTRUCTOR
Isabel began dancing at Acapriccio Dance Company when she was 8 years old. Because of her love and passion for dance, she joined the Competition Team just a few years later. Isabel is trained in a variety of classes, including Jazz, Tap, Ballet, Hip Hop, Lyrical, Musical Theater and Acro/Tumbling. Isabel has been a huge asset to the Assistant Leadership Program for the past 7 years, helping to shape and foster a love of dance for those she's taught. She enjoys teaching our preschool-aged dancers because she sees their tremendous growth throughout the season, not only in their dancing, but also in their confidence!
Isabel currently attends the University of Nebraska-Omaha, majoring in Business Administration with an emphasis in Marketing, with a minor in Spanish. We are thrilled to have Isabel continue teaching and shaping the lives of our ADC dancers!
Grace Heinert
DANCE INSTRUCTOR
Grace started dancing at Acapriccio Dance Company at the age of 5 and joined the Competition Team a year later. She trained in jazz, tap, lyrical, hip hop and ballet for 9 years. At Mercy High School, Grace led the Dance Team for all four of her years and continued training in choreography and technique classes. After High School, Grace moved to Waco, Texas to attend Baylor University where she studied Humanities and participated in one of the nation's longest-standing college traditions, All-University SING! Grace led and choreographer 3 different seven-minute, Broadway-styled acts, complete with costumes, backdrops and props. Her group actually placed 3rd for the first time ever in her first year leading!

Currently, Grace is attending Creighton University School of Law and is excited to share her passion of dance with all of the dancers at ADC!
Jamie Stephens
DANCE INSTRUCTOR
Jamie is a native to Nebraska, growing up in the Papillion La Vista community. Her love for dance started at ADC, when she started classes at the age of 5. Jamie joined the Competition Team at Acapriccio Dance Company, competing for several years. Her training includes Tap, Jazz, Ballet, Pointe, Lyrical and Hip Hop.
Jamie has been part of the ADC dance family for well over a decade, and we are so excited to have her as a staff member while she is also busy studying Hairstyling and Esthetics!
Easten Kinsey
DANCE INSTRUCTOR
Since the age of 2, Easten has been dancing his way through classes at Acapriccio Dance Company. He's trained in ballet, tap, jazz, tumbling and hip hop and has been a member of the ADC Competition Team, beginning at age 4. Easten has furthered his tap studies, taking class with Caley Carr, Angela Carter, Ryan Lohoff, Ryan Vettel and Jensen Freedman. Growing up, Easten also studied piano and played baseball, basketball, football and spent more time focusing on hip hop and tap. He's currently a member of the Boys Varsity Bowling Team at Monarchs High School.
Easten is thrilled to be teaching at ADC this season and can't wait to share his passion with all of the dancers!
Erin Eaton
DANCE INSTRUCTOR
We are so excited to have Miss Erin join us. Her bio coming soon!